The Southern Cimbalom is a musical reflection on the experience of being a foreigner and the question of where is and how to make a place your home.
Performed by the Chilean musician Rodrigo Contreras.
The Southern Cimbalom narrates the journey of a musician from the South to the North of the world, with the aim of discovering new musical territories offered by an instrument that does not exist in his homeland, exploring them by means of artistic creativity and, through this process, inhabiting them.
In his navigation, the musician shares previous experiences in the South and reflections regarding his journey, wondering how to make a foreign territory his own, considering respectfully other's identity as well as his own roots.
Co-production: IKARUS STAGE ARTS / NORDISK TEATERLABORATORIUM
Language: Spanish, English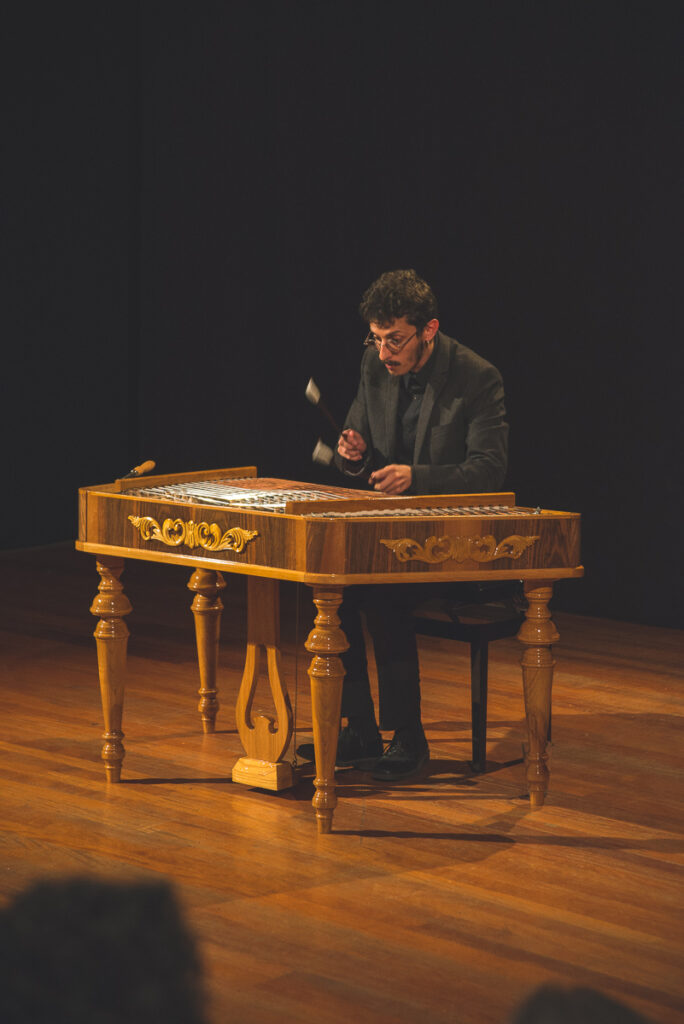 The cimbalom, a Eastern European instrument, is a string-percussion instrument played with wooden sticks.
It has more than 100 strings distributed on a trapezoidal box, it is supported by four legs and has a damper pedal like a piano. Although there are many instruments with different names but similar principles that can be found in different parts of the globe, none of them is in the South. Therefore, the only possible way to learn to play the cimbalom is travelling to the North.