INVASION - A PARADE OF UNICORNS
"For thousands of years unicorns have remained separate from the everyday lives of humans, but this is about to change. 
Like a stone thrown into still waters the unicorns emerge, shaking up the daily routine with an explosion of energy."
Ikarus Stage Arts presents Invasion; a lively parade by a herd of cheerful and colourful unicorns.
With music, song and dance, inspired by African, Balkan and Latin-American music, they make their way through cities and breathe new life into the streets – they visit schools and add something extraordinary to the students' everyday lives – they pop up in shopping malls and surprise people whilst shopping etc.
A vast range of music will be played during the entire planned route, with the addition of stops at different stations (town squares, street corners, etc.).
You can expect to meet a group of fun and cheerful unicorns, who interact with the audience, and melt the hearts of both children and adults on their way.
Possible to be performed together with The Blue Apple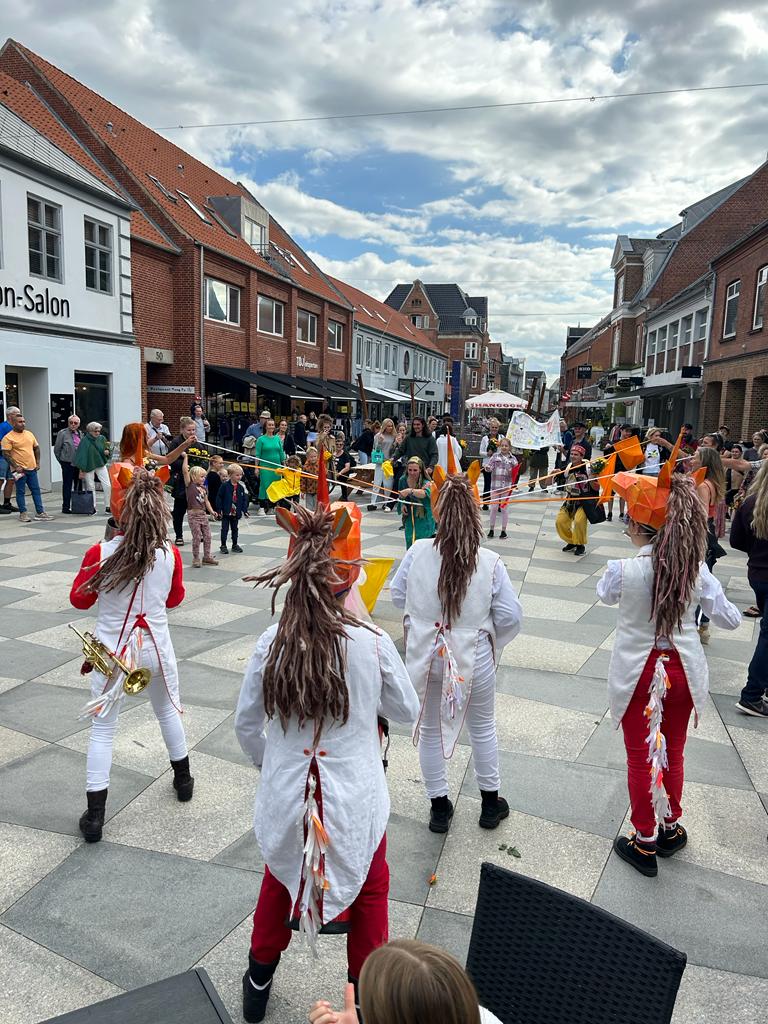 Director: Carolina Pizarro
Performers: Francesca Pesce, Gabriela Arancibia, Luis Alonso, Michelle Marie Rodriguez, Osito Moro Von Ropi, Serena Sansoni. 
Age: For the whole family