"By day bright light that fills the consciences
At night shadows that poke around and turn mad.
Harmonious musicality by day
At night, sad lamentations and loneliness
Metamorphosis of life, transformation. 
That marks the rhythm of existence." 
Metamorphosis is a journey through the East.
With Rodrigo Contreras at the cimbalom and Zuzana Durikova as main vocalist, the ensemble of Ikarus Stage Arts is now confronted with balkan music.
This theatrical concert is filled with the joy, the intensity and, sometimes, the melancholy of the Eastern-European countries, as well as with some elements from clown, that will help to comform the structure of the piece.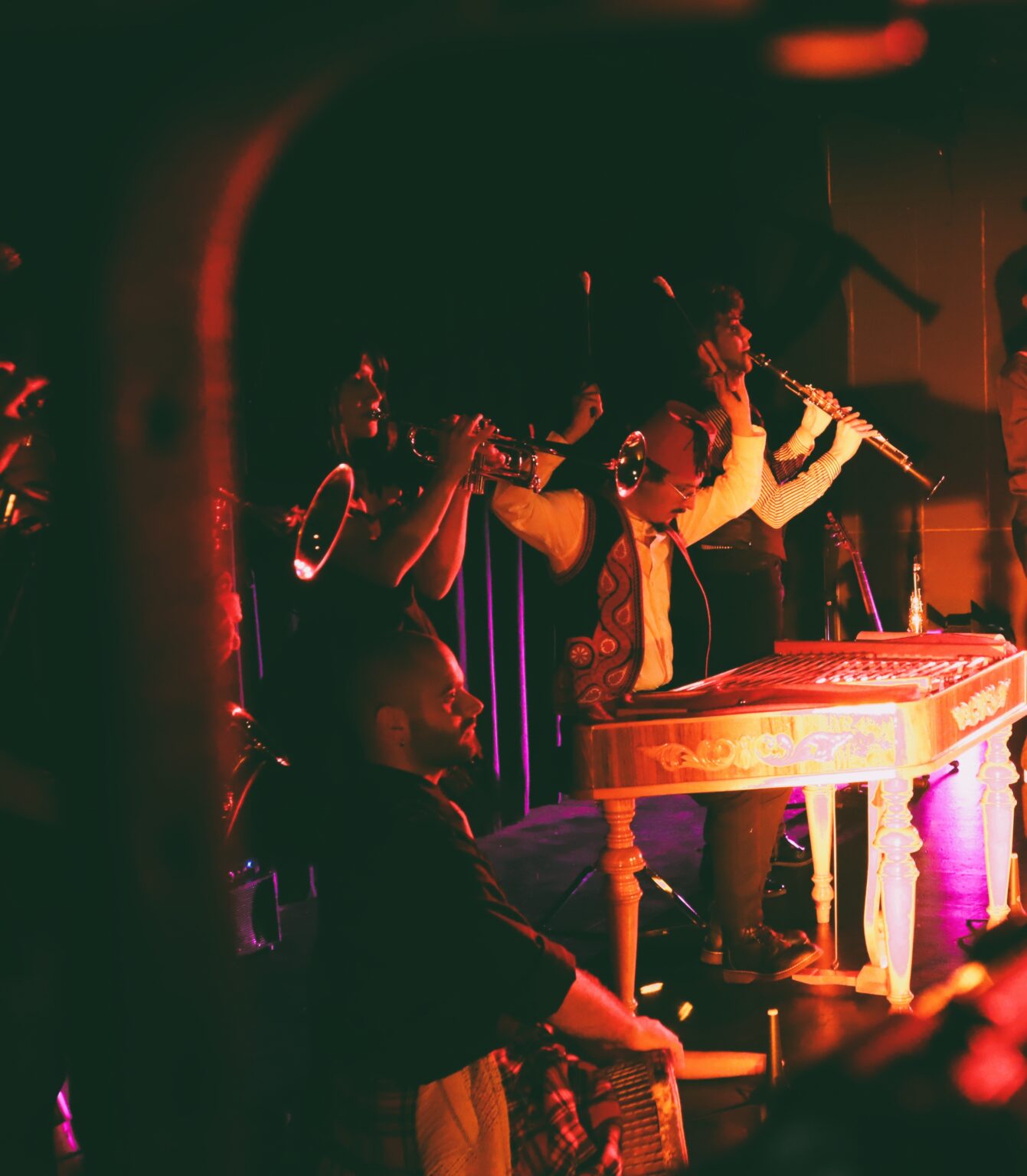 Director: Carolina Pizarro
Musical director: Rodrigo Contreras
Performers:
Rodrigo Contreras, Pablo Lara, Simon Samuelsson, Matías Dreva, Gabriela Arancibia, Zuzana Ďuríková, Hui Tsyr Yang, Sigrid Norheim Ørntoft, João Carlos Silva, Michelle Marie Rodríguez, Francesca Tesoniero
Age: For everyone