LA HUELLA TEATRO
Centaure Village 2019
As part of the celebration of its 15 years, the Chilean theater company La Huella Teatro travels to Nordisk Teaterlaboratorium – Odin Teatret, where they presented some of their performances and characters within the framework of the Centauro Village 2019 festival.
Ikarus Stage Arts collaborated actively with Eugenio Barba, Julia Varley and Théâtre du Centaure, in order to create a "Centaure Village".
Théâtre du Centaure from Marseille, back in Holstebro. Four female centaurs of different generations inhabited the Town Hall Square, performed every day with Odin Teatret, Ikarus Stage Arts and school children, transforming the city center and allowing people of all ages to meet around them.
The Centaurs participated in concerts at Holstebro Church, animated an Animaglyphe and appeared in unexpected places in town.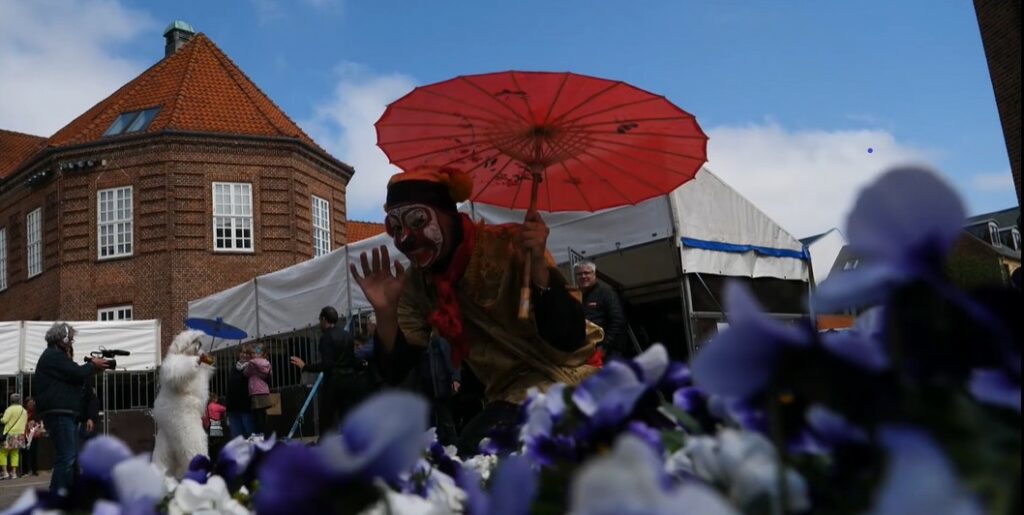 La Huella Teatro was founded in 2004 by Alejandra Rojas, an actress from Antofagasta and trained in Santiago. The impronta of La Huella Teatro is the search for an identity theater, deeply connected with the human and geographical landscape in northern Chile and that also values memory as an invaluable cultural element. Its creations are nourished by research in the field, from which an own and open playwright arises to its staging through the search of diverse languages.