International theatrical festival within the framework of the Creative Europe Programme 2021-2027 cooperation project of the European Union. 
Took place in different locations of Europe and allowed various migration stories to come to life through a theatrical show. 
In 2021, the festival had 5 stages: Ancona (Italy), Heraklion (Greece), Seville (Spain), Holstebro (Denmark) and Brussel (Belgium). 
Ikarus Stage Arts and the Nordisk TeaTeaterlaboratorium in Holstebro, Denmark, hosted this activity during the period of the 10th – 12th of September 2021.
Friday 10th
18:00 Tierra de fuego. Chile – Denmark.

19:30

Roots from the sky, The girl that got into a suitcase and appeared un "p". Denmark.
Saturday 11th
18:00 The dance of fire. Greece.

20:30 Travesía contra el miedo. Spain.
Sunday 12th
18:00 Dreaming… Il Paese della Speranza. Italy.

19:30 Destellos en un río negro. Chile – Denmark

20:30 To be heard. Poland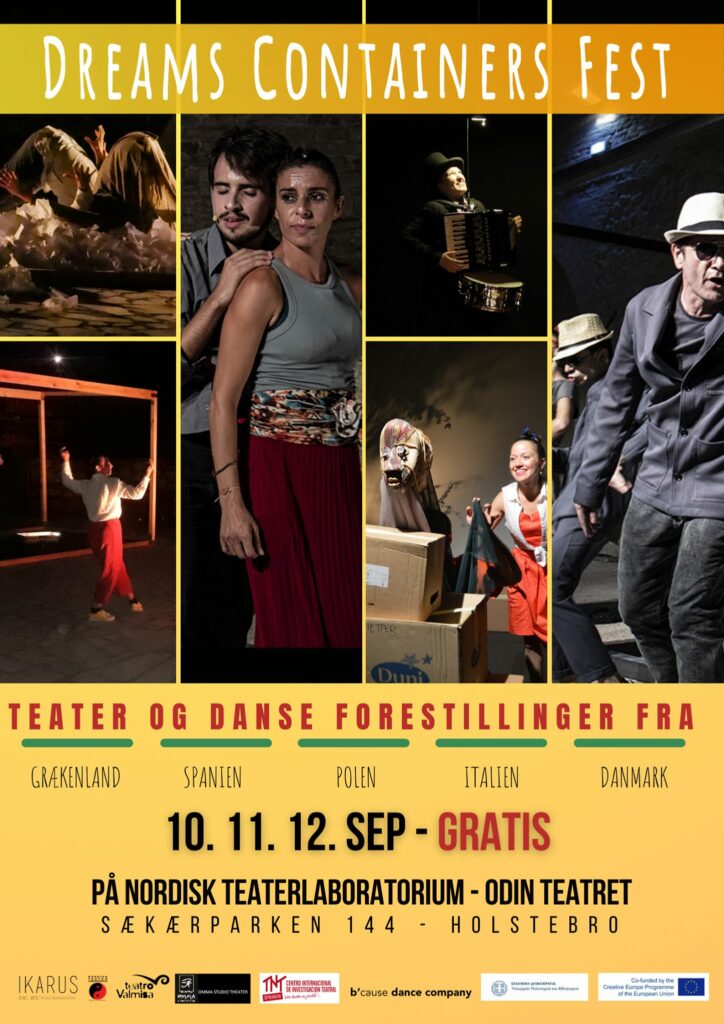 We also included in the program of the festival performances which have not been created within the project:
Tierra de fuego and Destellos en un río negro, because we considered that their themes are coherent with the theme of the festival.