"A smoothie of stars, two teaspoons of Milky Way,
unicorns' dust and each person is ready for wonder."
Fabrizio Caramagna
The Unicorns' Academy it's an opportunity where the children can develop their motor and communicative skills, their autonomy and imagination. Inspiring self-confidence and providing a safe atmosphere through entertaining games, the unicorns encourage the young generations to find their own voice and show their personalities. This work allows students to develop different skills, which they can apply in their daily life.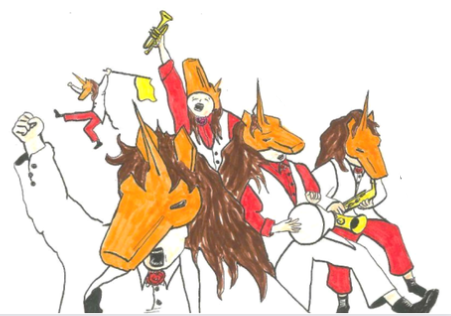 Unicorns' Academy is a space where participants can explore art through the creation of their own Unicorn. The Unicorn represents the freedom to express themselves freely and fantastically, exercising the ability to dream: It's an invitation to get out of the daily routine, to fill the present time with positive energy and playfulness.